Who we are
We're former Big 4 CPA and commercial real estate brokerage firm partners, Managers and staff. We help Fortune 1000 companies secure state and local grants, and reduce and recover federal, state and local taxes. Our focus areas include:
Federal Interest Recovery
State and Local Tax Incentive Services
Research and development Credit
State Income Tax· Sales/Use Taxes
Employment tax representation and recovery
Property Taxes & Unclaimed Property
Cash Grants
Location Analysis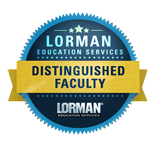 Principles
It is a privilege to be selected and trusted to serve our clients;
Always act with integrity and honesty in all our relationships including colleagues, clients and government professionals.
Take personal responsibility for identifying and delivering results to clients.
Provide a high level of personal attention to every client;
Provide intellectually stimulating, rewarding career opportunities in a positive environment for talented an highly motivated tax professionals.